Fences serve many purposes. They can demarcate property lines to show where your land ends. They can provide an enclosure for a pet or a support system for plants, like fruit trees and vegetable patches. They can give your backyard some privacy and prevent neighbors from seeing everything you do. They can even simply be stylish additions to give your home some flair. No matter what purpose, your fence should be sturdy and withstand the elements as best as possible – as well as be properly priced! There are a lot of options for fences, so you'll be able to pick the style that's most appealing to you. Let's check out some types of fences for your home!
Wood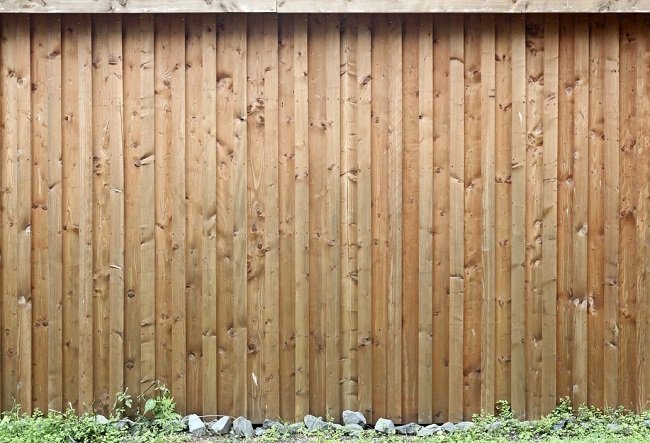 Wood fences are very common regardless of the property. You can have a stylish wood fence for your backyard or an effective wood fence for your ranch house. It all comes down to preference and purpose. If you like the appeal of a wood fence, you can shop around. Pine is the most commonly used wood for fences, with cedar closely following it. However, cedar is more expensive. Redwood is also a popular choice, but like cedar, it can get pricy fast. Similarly, teak can be used, but you'll find that you spend a lot of money very quickly.
It's important to consider the weather and the properties of the wood when you select the fence. For example, you'll need something that handles moisture well if you live in a humid area, or you'll need wood with insect-repellant properties if you are in a location with a lot of bugs and pests. There are also a lot of styles to choose from; for example, you may want ranch-style fencing, which is comprised of horizontal slats of wood or logs compared to vertical slats.
A huge benefit to a wood fence is that, with proper maintenance, it can last decades. You simply need to ensure that it doesn't rot, suffer water damage, or become infested by pests.
Wrought Iron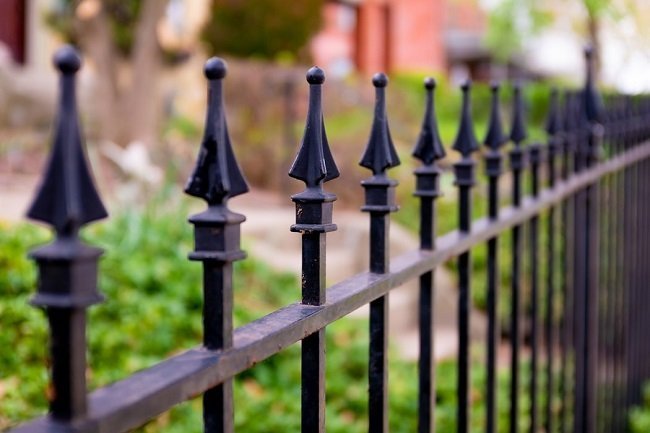 Wrought iron fences are stylish and sleek, but they can be very expensive due to being custom made, unlike wood fences, which purely consist of cut lumber. Wrought iron fences can be present in your front yard as a decorative installation, or they can be placed on top of walls to accentuate the look. Businesses and apartment complexes can place wrought iron fences around pool areas to create boundaries (although they must meet the national BOCA pool code).
They have the ability to provide security, but not so much privacy. They can be secure if you elect to get spike-shaped tops or a design that is difficult to climb, but the allure of wrought iron fences lies in the visual appeal.
Because of how much customization can go into wrought iron fences, they are popular choices for individuals who have bought homes and want to match the fence to the landscaping.
Vinyl
Vinyl fences are primarily made of PVC and are meant to be very resistant to the environment. They can be painted any color and have a lot of customization options. They can do anything you want; they can provide security and privacy or decorate your yard. You can even install the fence yourself without having to hire a contractor.
Vinyl fencing is a good idea for individuals who don't mind spending a bit of extra money on something will accomplish exactly what they want.
Chain Link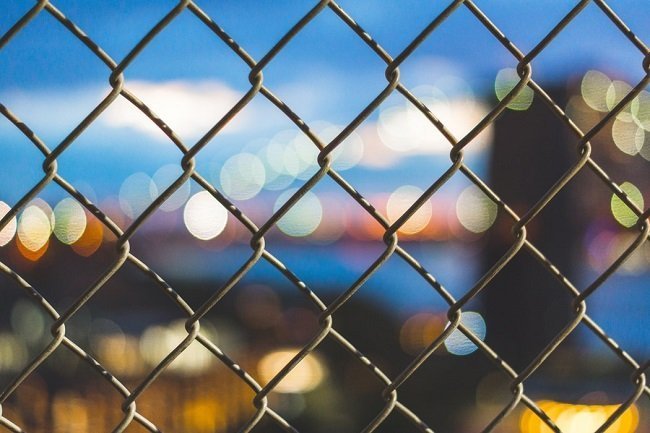 Without a doubt, chain link fences are the most common and popular choices for fences. They are the most recognizable and are what comes to mind when you think of a fence. They're fairly cheap and easy to install, and you can do a lot surrounding them. For example, you may want to plant a number of shrubs or bushes immediately behind them or barbed wire on top, which will give you some extra security and privacy. In their regular form, chain link fences don't really provide any privacy at all, and they are easily jumped or climbed.
Chain link fences are very commonly used by businesses and construction companies to section off certain areas of land, whether permanently or temporarily. Schools also use them as low-cost property markers.
If you want to install a fence yourself and need something to keep animals out of your yard, or if you want to keep your pets inside your property, a chain link fence is a great and simple option.
Masonry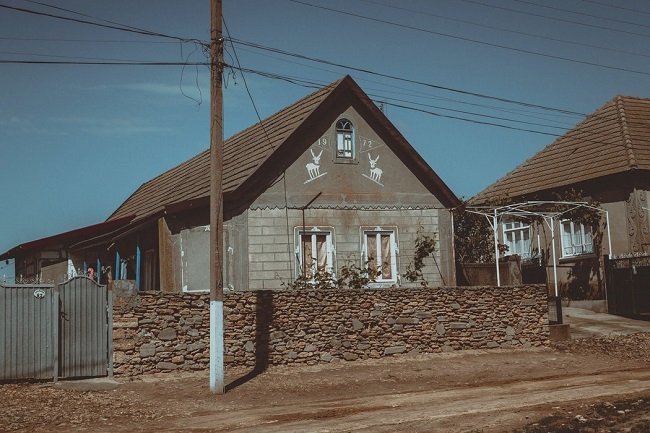 Masonry fences are similar to walls, but generally feature posts and design differences. They can be made of stone, brick, stucco, and other materials. They are extremely sturdy and provide a good amount of security. Smaller or lower masonry fences can also be great decorations for trees, landscaping, and more. They're the longest-lasting option for fencing and generally only fall due to extreme natural disasters like earthquakes.
The downside to installing a masonry fence is the cost, which is inversely proportional to their longevity. Yes, they will last quite a while, but you should also expect to pay much more than you would for any other kind of fence. Further, you'll need to hire contractors to install the wall.
Bamboo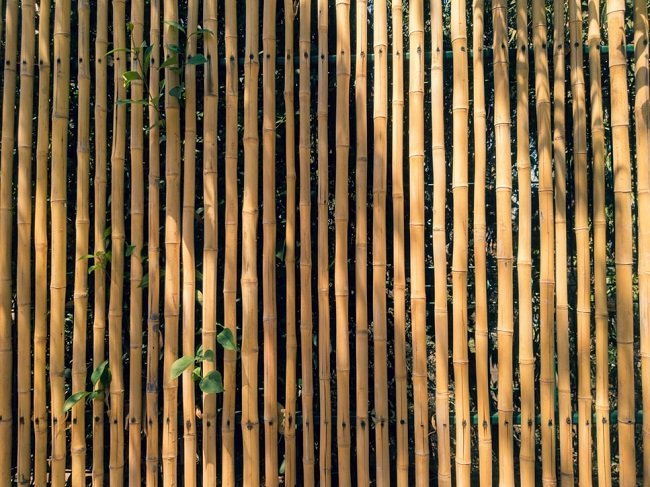 Bamboo fences are very modern options. They provide a high level of privacy and can be a great stylistic choice for some designs. You can even grow your own bamboo to use a fence! If that sounds like too much trouble, though, you can simply buy the rolled bamboo. However, bamboo can rot if you're not careful, and if you use live bamboo, it can rapidly spread and invade the yards of your neighbors.
An exceptional quality of bamboo is how strong it is. It can withstand hurricane winds and a lot of force. It's also very cheap, potentially even cheaper than chain link fencing.
Concrete Fencing for Your Home
Stackwall can provide your home with a unique option – concrete fencing! We make sure that our fencing is sturdy and sound, and you'll be satisfied once we're done. If you want a different type of fencing for your property, reach out to Stackwall today for a quote.