There are so many historically and architecturally beautiful buildings that are worth seeing at least once before you leave this earth. Most of these are castles from the days of yore, when palaces were constructed as fortified fortresses, when money was no object, when prime lands were still aplenty and when royalty demanded the best in living quarters, often employing world-renowned architects, engineers, designers and craftsmen to create large-scale architectural wonders. In present times, such architectural wonders are products of a formidable combination of engineering, technology and design aesthetics.
Sultan Ahmed Mosque, Istanbul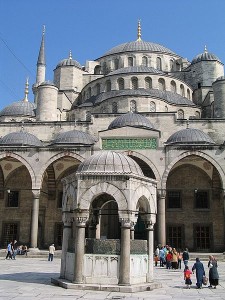 The 17th century mosque is also called Blue Mosque. It is a combination of traditional Islamic and Byzantine architecture. Its interior's lower levels are lined with 20,000 ceramic tiles handmade in Iznik. More than 200 stained glass windows are featured on the upper levels.
Angkor Wat, Cambodia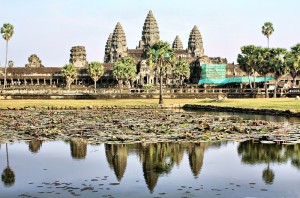 The 12th century temple is representative of the classic Khmer temple architecture: a temple mountain to symbolize mythic Mount Meru and a series of open galleries, which was typical of Dravidian architecture.
Széchenyi, Budapest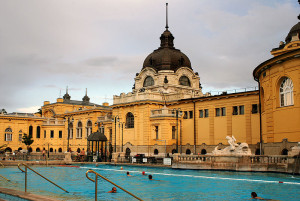 Looking like a minor church or a royal villa, Széchenyi is actually Europe's largest medicinal bath, located at the City Park in Budapest. Ideas for the design were started by Győző Czigler and concretized by Eugene Schmitterer, in neo-Baroque style. It was constructed in 1909.
Petra, Jordan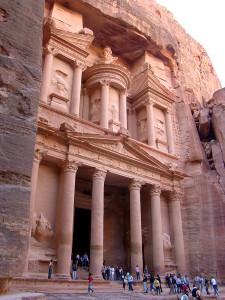 The ancient city of Petra is famous for its "rock-cut" architecture. Not to be missed are The Treasury (Al Khazne) and The Monastery (Al Dier), hewn from solid rose colored rock.
Alhambra, Granada, Andalusia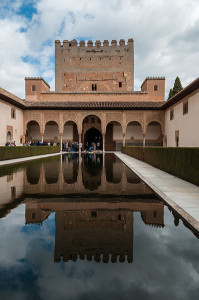 Alhambra is a 10th century fortress and palace complex in Granada. It follows a quadrangular plan and its rooms open to a court in the middle. Additions to the palace followed the same principle.
Istana Nurul Iman Palace, Brunei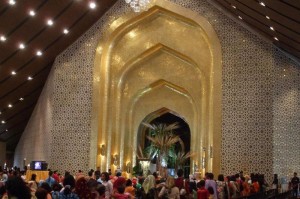 This is the official residence of the King of Brunei. It is not open to the public except on special occasions. The palace was designed by Leandro Locsin, a celebrated Filipino architect who combined Malay and Islamic influences. Its domes are covered in real gold.
Miramare Castle, Trieste, Italy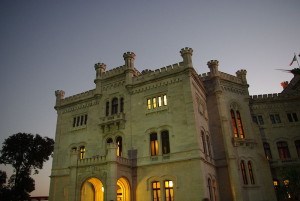 It was built for Archduke Ferdinand Maximilian of Austria in 1856. Designer was Cark Junker. The geometric castle has very clean lines, bordered by a cliff and shoreline.
Palacio Real de Madrid, Spain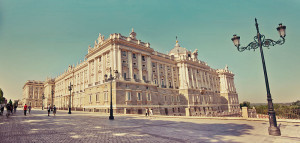 It is the official residence of the Spanish monarch but today is used only for state functions. It was built in 1738. Its initial design followed a Berniniesque style of Baroque architecture and since then had several style renovations.
Stockholm Palace, Sweden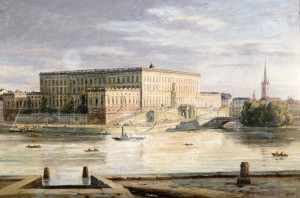 It is a 16th century Renaissance style palace that is the official residence of the Swedish monarch. The rectangular palace is fronted by two semi-circular wings.
Forbidden City, Beijing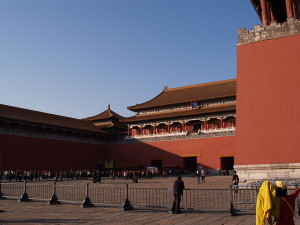 This imperial palace was built in early 15th century and exemplified the traditional palace architecture in ancient China. It was the seat of the Ming and Qing dynasties. The south gate opens to Tiananmen Square, the country's ceremonial center.
Winter Palace, St. Petersburg, Russia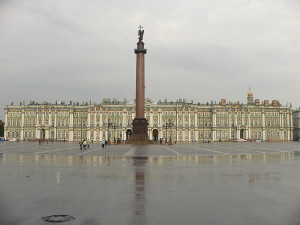 The green and white massive palace is the official residence of Russian monarchs. Its size was used to symbolize the country's might. The evolved design became known as Elizabethan Baroque.
Papal Palace, Vatican City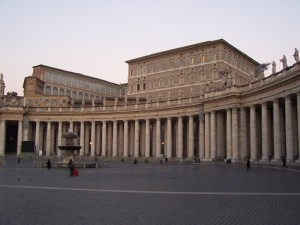 It is the official residence of the Pope. The current palace was constructed in 1589 although papal residences were already available during the 4th century.
Potala Palace, Tibet

It was once the seat of the Dalai Lama. It was built on a mountaintop with sloping walls of stone that are 5 meters thick at the base and about 3 meters thick on top. Molten copper was poured into its foundations to make the palace earthquake-proof.
Palace of Versailles, France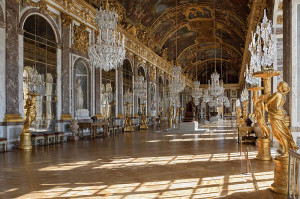 The royal château started in 1624 as a hunting lodge. It became the symbol of absolute monarchy in France. It comprises four buildings, making it one of the largest palaces in the world.
Hadrian's Tomb, Rome

The tall cylindrical building, once the tallest in Rome was dedicated to Emperor Hadrian. Formerly a mausoleum, it later became a papal residence, a fortress, a castle, a prison before it became a museum.
Catherine Palace, Leningrad Oblast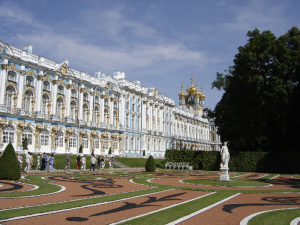 The design of the palace is the showy Rococo style. It was built in 1717 as the summer residence of Russia's Catherine I. Its façade was gilded with over 100 kilos of gold.
Taj Mahal, Agra, India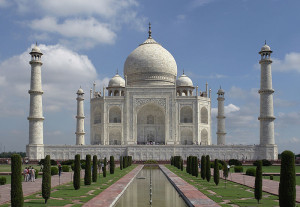 It is considered as a masterpiece of architecture during the Mughal period. The mausoleum made of white marble, combines elements from Indian, Ottoman Turkish, Persian and Islamic styles.
Sanssouci, Potsdam, Berlin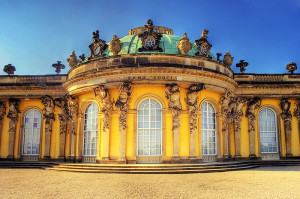 It is said to rival the Palace of Versailles. Sanssouci was also constructed in Rococo style and was previously the summer palace of the King of Prussia, Frederick the Great.
Pantheon, Rome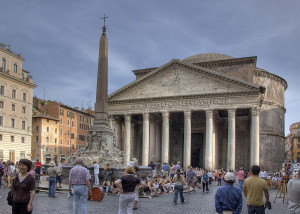 Built in 126 AD, this is one of the most preserved Roman buildings. It is still used today as a church.
Westminster Abbey, London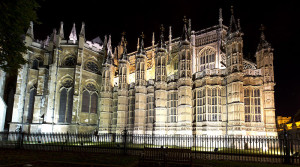 The church is one of the finest examples of Gothic style architecture. It was built around 1042 AD with the original design using the Norman Romanesque style from the remains of St. Peter's Abbey.
St. Peter's Basilica, Rome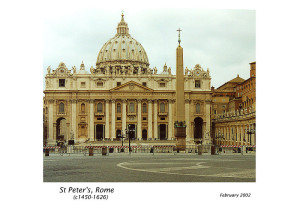 It exemplifies Late Renaissance architectural style. It also has Baroque influences. It was constructed in 1506.
Château de Chambord, France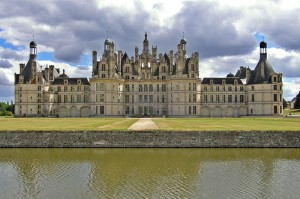 The architecture is 16th century French Renaissance. The square shaped château has 11 types of towers and three styles of chimneys. A double helix open staircase provides the spectacular centerpiece for this building.
Hearst Castle, California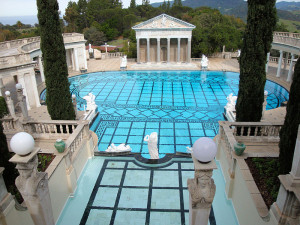 The Hearst Castle, previously owned by William Randolph Hearst was designed by Julia Morgan and built in 1919. Highlight is the façade of an old Roman temple that was imported and installed at its Neptune outdoor pool.
Himeji Castle, Hyōgo, Japan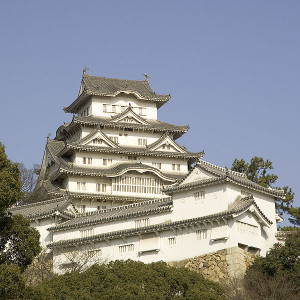 Built on a hilltop, this is the finest example of prototypical castle architecture in Japan. The complex has 83 buildings, the main one resembling a bird about to take flight.
Shwedagon Paya, Burma

This is a prominent symbol of Burma and Yangon. Also called the Golden Pagoda, it is a bell-shaped, gold leaf-gilded stupa with four Buddhas. It's believed to be constructed between the 6th and 10th centuries.
Peleş Castle, Romania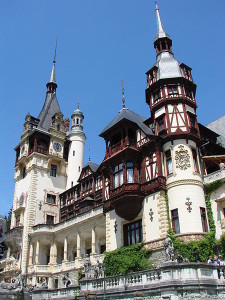 This is actually a palace rather than a castle. The architecture is a blend of Gothic Revival and Neo-Renaissance, reminiscent of Bavaria's Schloss Neuschwanstein. Its construction started in 1873.
Prague Castle, Prague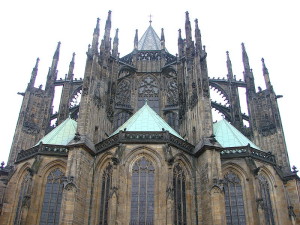 It is the biggest castle in the world, and with its numerous renovations has elements from almost all architectural styles.
Sydney Opera House, Sydney, Australia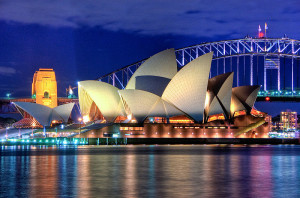 It is representative of the modern expressionist style, with its precast concrete sections that resemble shells. It is covered in special tiles made in Sweden. Its exterior is covered with local pink granite.
Parthenon, Greece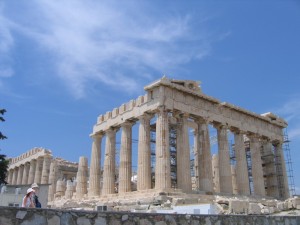 Built in 447 BC, the Parthenon is an example of classic Greek architecture. It is one of the most important surviving buildings of this era. A full-scale replica is located in Nashville in the United States.
Burj al-Arab, Dubai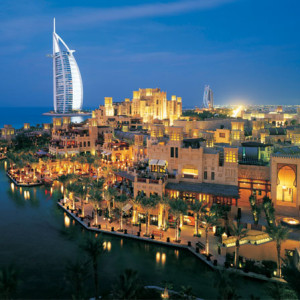 One of the most modern in structure and design, the Burj al-Arab ranks as the 4th tallest hotel building in the world. Its shape is said to resemble the sail of an Arabian dhow. It stands on an artificial island.[divider style="dotted" height="40px" ]